Supporting various kinds of enterprise needs
Use the IC card employee ID card currently used of the entry/exit system for the PC security as is.
Capable of using the application of both fingerprint and IC card authentication by department.
Manages and operates the authentication system centered on Active Directory.
Apply IC card and fingerprint authentication to the network authentication and application authentication.
Improve the security level with the combination of authentications as IC card and password.
Plug-in architecture supports life cycle of the authentication infrastructure
EVE MA is a highly expandable plug-in architecture materializing flexible authentication configuration on the authentication infrastructure of the enterprise system.
Various kinds of authentication methods such as IC card authentication and fingerprint authentication can be applied to a wide range of systems including the network authentication and the application authentication through Windows logon.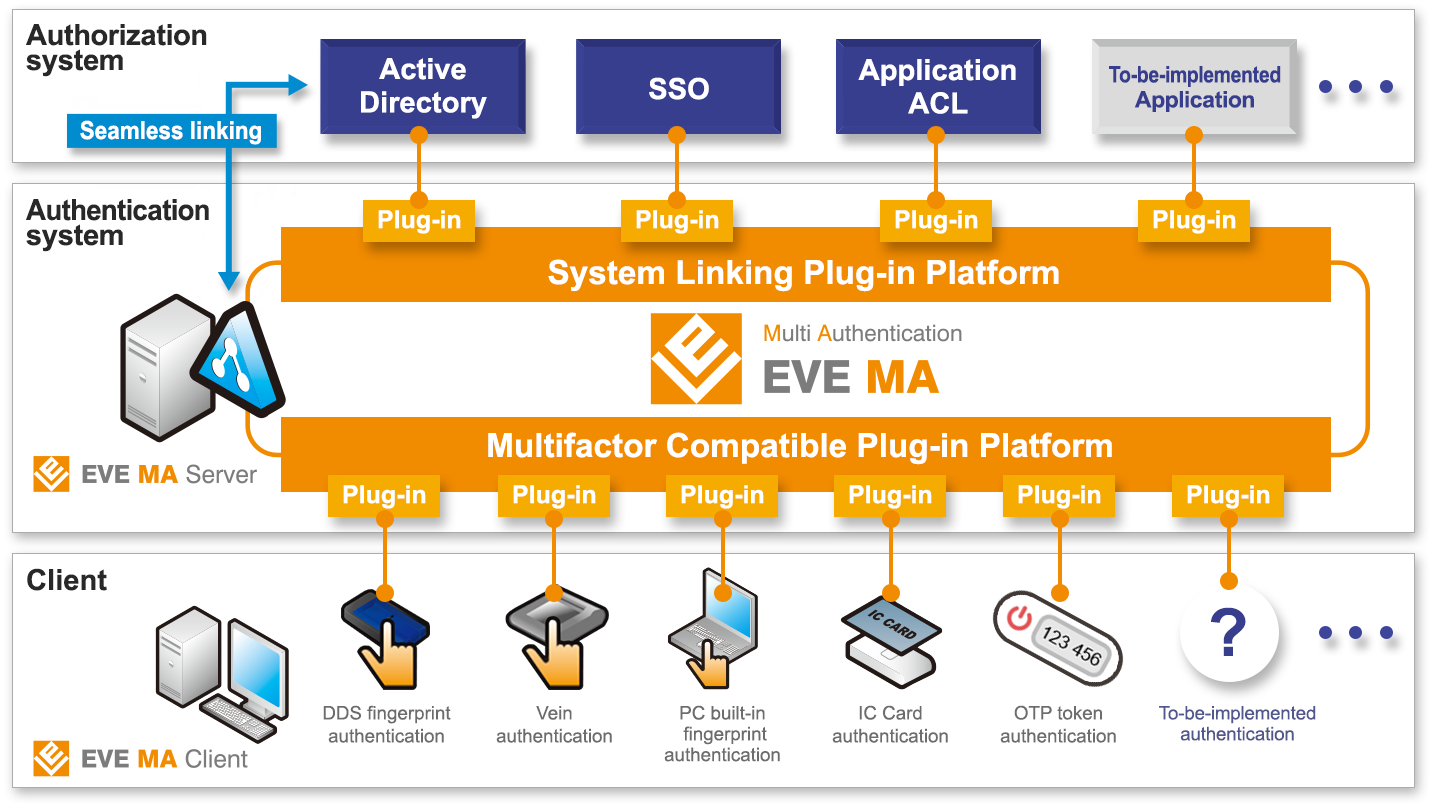 Achievement of multifactor authentication
By adopting LDAP (Active Directory Application Mode) to the authentication data repository, full cooperation with Active Directory is achieved without expanding the schema.
It is possible to individually configure the authentication method available on EVE MA to OU (organization), group, user, computer on Active Directory. Replication using the redundancy configuration and the multi master such as base expansion is also possible.
The management tool is integrated in the management of the Active Directory, so that you can operate with the completely same feeling of the management tool of Active Directory.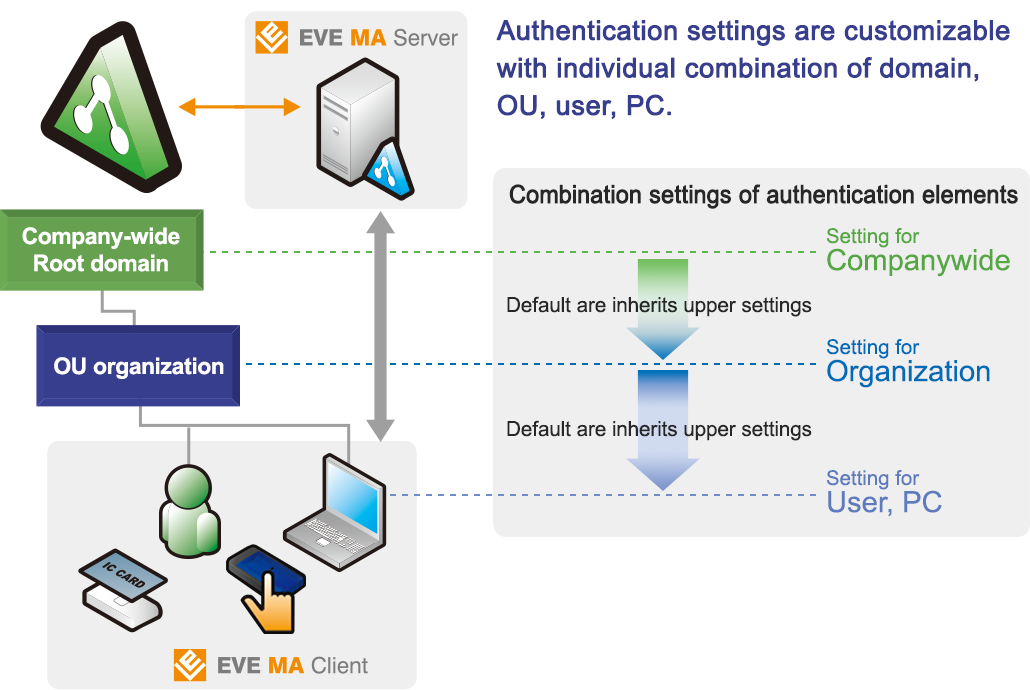 Authentication infrastructure on the certificate base with PKI is adopted.
EVE MA adopts the authentication method with PKI.
Since a software smartcard is adopted for logging in to Active Directory, the smartcard logon with fingerprint authentication or non-contact IC card is possible. Since any password is used even internally, a high-dimensional security level is achieved. Furthermore, the multifactor authentication based on PKI can be applied to applications supporting PKI.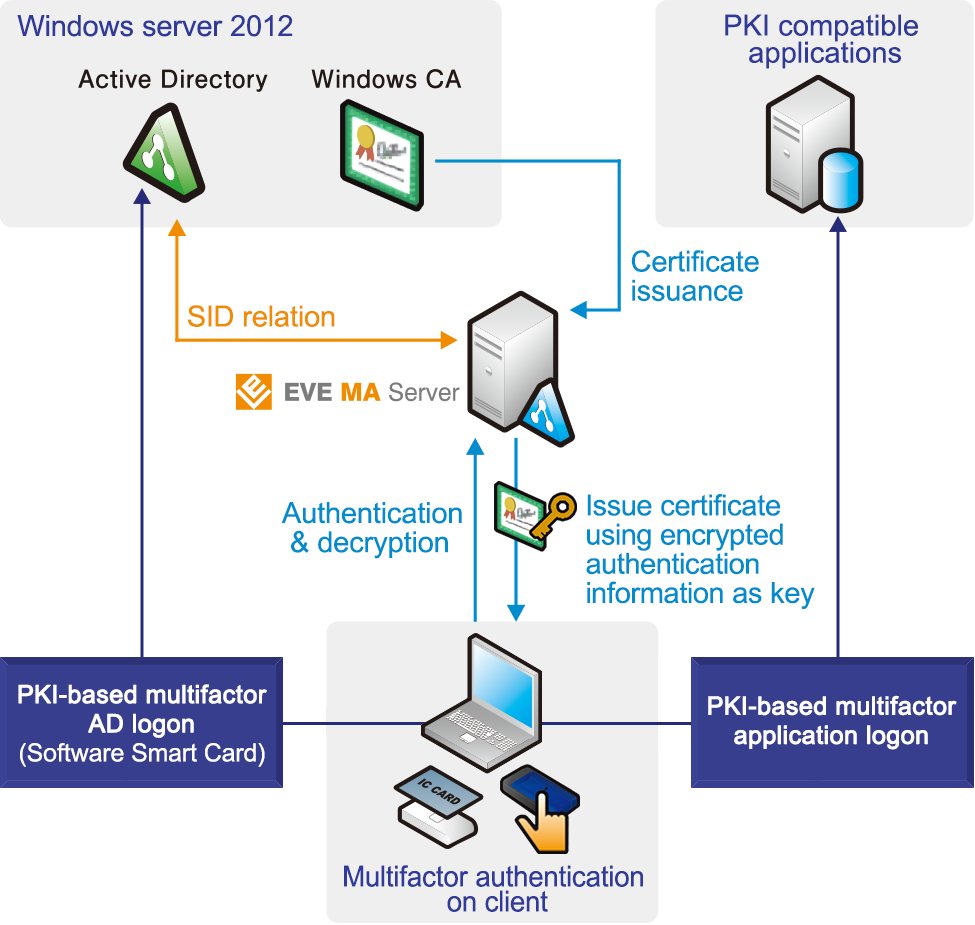 Expandability supporting various scenarios
Capable of supporting from web applications to the legacy applications
EVE MA data repository can provide the data schema that can store application authentication information. Various kinds of authentication methods can be applied to application groups such as web applications *1 and Windows applications. Furthermore, authentication methods, such as IC cards and fingerprint authentication, can be applied to CS-type legacy applications and host emulators by cooperating to the ID manager*2
*1 Supporting Internet Explorer6 or later on which Active X control is available
*2 Software for providing capability of automatic representation entry of ID/password at the time of application logon with simple settings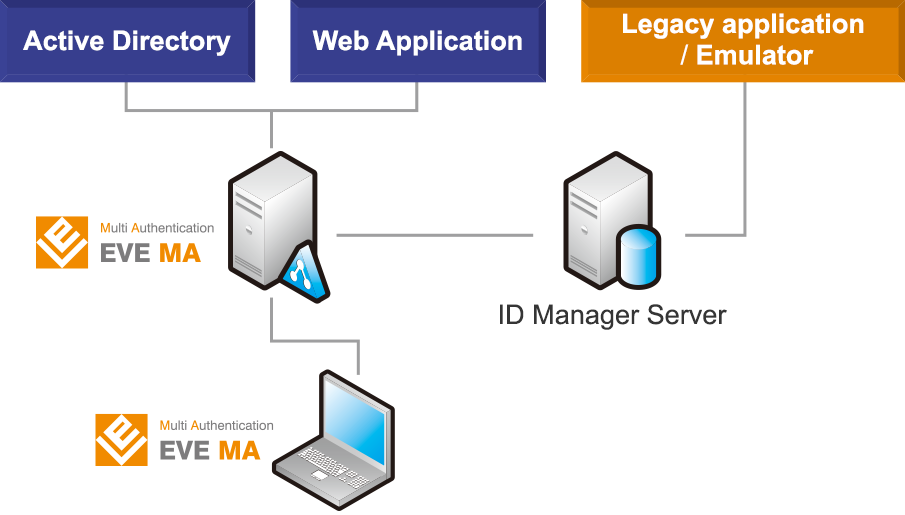 Mobile use setting of Note PC
EVE MA can control authentication of note PC. It is possible set detailed security configuration such as permission for logon by the local user and the relevant authentication methods.
Supporting virtual environment
In the virtual environment of which introduction is accelerated in many companies, logon with multifactor authentication by the user is also available. The system supports various kinds of virtualization methods, such as VMware Horizon View*, Citrix Virtual Apps and Desktops, Windows RDP.
* Fingerprint authentication under PCoIP protocol environment of VMware Horizon View is realized. It is possible to protect "spoofing" in the virtual environment as well.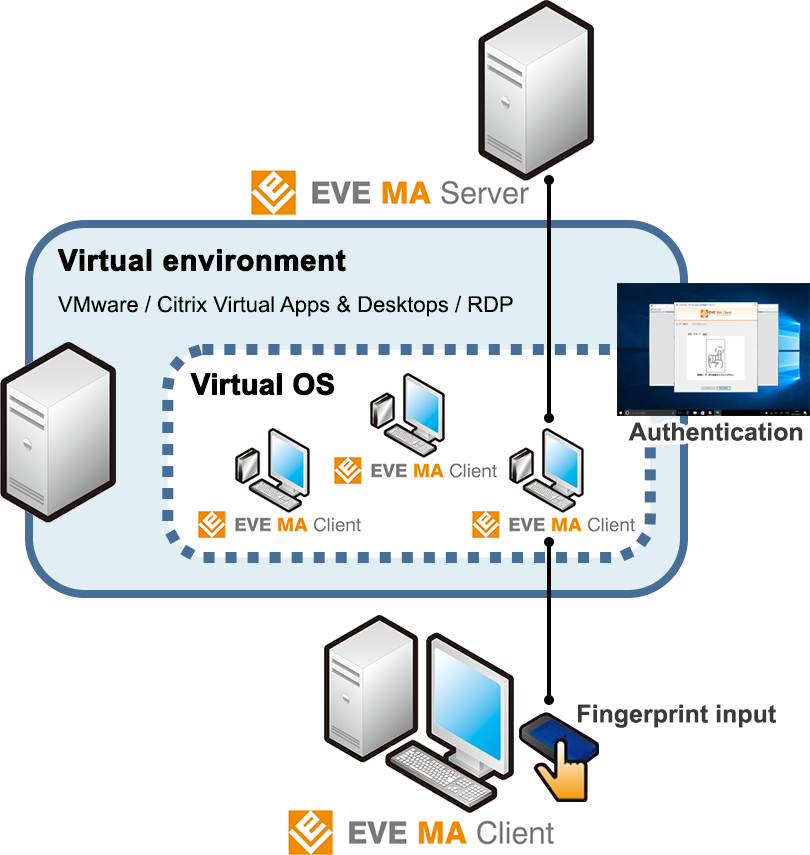 Cooperation with various kinds of products such as ID integration and SSO
When ID integration or the SSO environment is constructed, it is possible to log on to all systems with a single ID/password. EVE MA realizes cooperation with the ID integration products and SSO products, and provides high security for the authentication integration system.
Supporting the hybrid fingerprint authentication
DDS adopts a high dimension fingerprint authentication method, a hybrid fingerprint authentication method, integrating an algorithm using the frequency analysis method uniquely developed by us and the minutiae method used in many ordinary fingerprint authentication methods.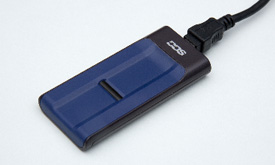 Supportied devices
Manufacuturers
Devices
Fingerprint authentiation
DDS
UBF-neo
DDS
UBF-Tri
Vein authentication
Mofiria
FVA-U2SX
Non-contact type IC
Sony
FeliCa
–
MIFARE
*For other supporting devices, please contact our sales staffs.